What is card payment processing?
Card processing refers to offering payments by cards as one of the payment methods on the commercial website or app.
Processing of different card types and, as a sequence, the acceptance of card payments is procured by credit card processors. They provide the merchant's site with software that enables clients to enter their card data and send it to all necessary institutions for successful payment execution.
Typically, this software has a user-friendly interface that allows store representatives to view and manage all transactions, fees, chargebacks, and other information on a single dashboard.
Card money transfers accepted by our system may be issued by several major networks:
It enables accepting direct payments from the following card types:
Enable payment acceptance in a few easy steps
There are two possible integration options offered within our system:
Hosted
Integrated
For the merchant:
For the client: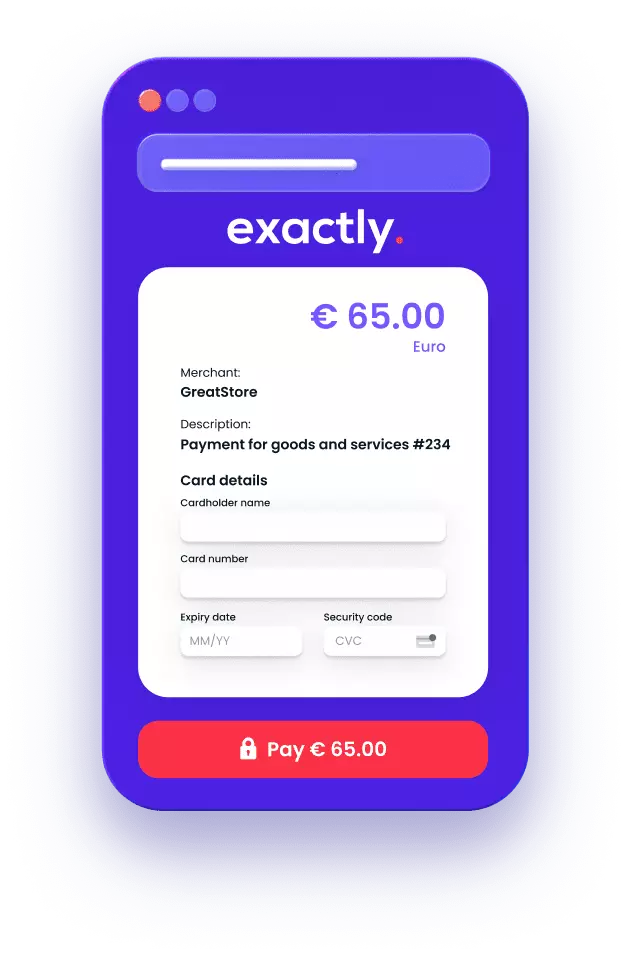 For the merchant:
For the client: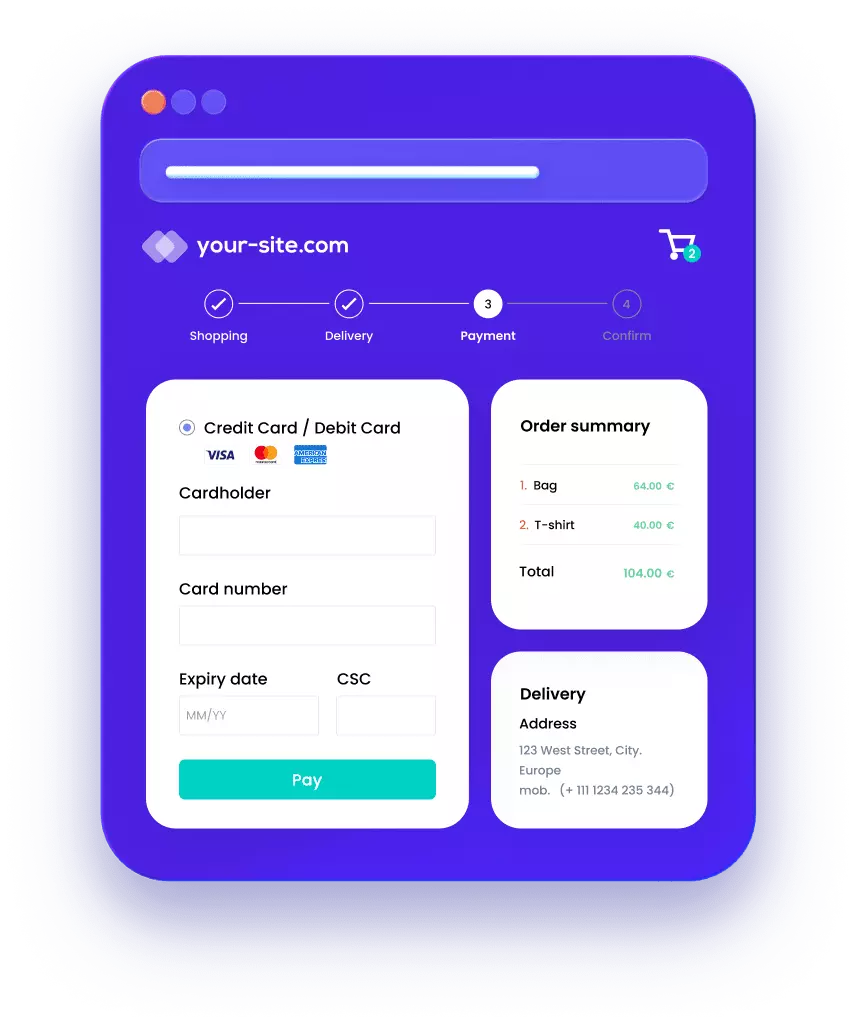 How are cards processed?
The standard procedure is executed the following way:
The following scheme displays the step-by-step payment process:
Authorisation

To initiate an online payment, the consumer enters card details to a payment form of the website or an app, at the checkout step.

Authentication

The payment information is given to the processor, who uses the relevant card networks to communicate with the customer's bank where the transaction is approved or denied.

*Approval is based on comprehensive verification, which includes the card number's legitimacy check, the availability of adequate fund amount, and other conditions.

Clearing

The decision is passed back to the processor, which passes it on to the merchant's system and sends it to be displayed on a front-end to notify the consumer.
The following scheme displays the step-by-step payment process:
Step 1

The customer enters card details on a merchant's website.

Step 2

The merchant sends the payment data via payment gateway tot the acquiring institution.

Step 3

The acquiring institution securely forwards the card data to the card network.

Step 4

The card network requests payment authorization from the cardholder's Issuing bank.

Step 5

The Issuing bank sends the response (approwed or declined) back.
Why card payment processing is a must?
One can add as many alternative payment methods as possible, yet payments by card are the most universal and widely accustomed method for buyers from all around the globe.
Except for the fact that merchants are expected to accept payments by card, there are more reasons to process cards:
Become accessible for any country of the world
Your accepted payments will be even more secure
Increase your client's sense of security by allowing to pay with a card issued by their trusted bank
There are some latest available statistics on this matter:
What % of buyers using card payments along with other methods.
© Statista 2021, updated in 2022
Why do companies choose exactly®?
Transaction speed under two seconds
Smart routing with up to 19,3% more successful transactions
The broad list of additional features and services
Experience with a wide range of business industries
Budget-friendly rates tailored according to your needs

24/7 human support with a dedicated manager
Transparent payment process
On-demand development
Frequently Asked Questions